Minerva KG in Darmstadt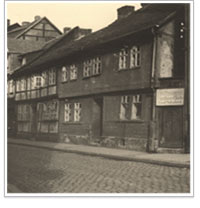 The private company which was founded 1949 in Goettingen developed into the largest, publishing house-independent travel and dispatch bookshop of Germany. In our head office in Darmstadt we have a total of 25 indoor service coworkers, which are busy with the support of physicians, hospitals and specialized libraries.

From here the controlling of the entire field service takes place. At present our field service consists of 27 qualified specialized advisers which are surface covering in Germany, Austria and Switzerland. The company Minerva KG sets a central position on the own requirement of knowledge transfer and customer care at all time by modern means and possibilities.

Now a new dimension opens by a trend-setting way in establishing and organization of a medical information management system. An undreamt flexibility and information variety will be gained through the multiplicity of advantages, that such an accessability on specialized publications offers.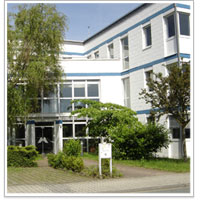 Your partner for knowledge transfer!

International specialized literature on medicine and natural sciences

Electronic media

Special offers

Medical information management system

Achievements - obtaining and delivery of:

Medical specialized literature of national and international publishing houses

Encyclopedias, Atlases, magazines, special books and works of fiction

Electronic media, medical software

Service

Personal and individual customer care by qualified specialised advisers in the indoor and field service

Noncommittal consignments for inspection, free specimen copies of magazines

Regular information about new publications within the medical range

Electronic media, Medical software

Attractive terms of delivery and payment

Assistance and consultation with questions to electronic media

On your needs co-ordinated "all-out-of-one-Hand" offers